Welcome to the MoonFish Newsletter!
There are some (freakishly?) organised people out there already enquiring about staying with us next January and February 2014, perhaps they are being inspired to plan their winter sun now by the terrible weather our families are telling us about in Canada and the UK! Maybe Skyping from our sunny balcony could be deemed as cruel, but it does work – We have a friend staying just now, plus Russ' brother and his wife are also here so the Skype "torture" method does entice them into visiting us!
Beach House News
Although we generally find people are happy with two bedrooms in a villa, we are sometimes asked to squeeze in one more person. So, as a new project, we're working on a solution that might help – a berth under the stairs in Pelican which friends are already dubbing as the Harry Potter Room! This extra space will help guests with that one extra child – we're still installing the custom-made cupboards this week, plus a light and fan, but I'll post photos in our next newsletter!
We had our first long-term guest stay last month, and with her input found it helpful to arrange a separate wifi supply to Pelican. Guests staying in that villa are now able to access their own free wireless internet service which helps with those who can't fully escape from work commitments on holiday, or for those who – like me – can't bear to miss the Rugby 6 Nations which are now on (Go England – can you believe how badly France are doing!?!).
I've been asked to share how we watch International TV programming such as Rugby, BBC iplayer, and US TV Station online replays of popular series – we watch via a VPN, or Virtual Private Network. After a few trials & errors, our favourite is HideIPVPN and if you find yourself away from home during the next Rugby season, or just can't wait to catch up with your favourite show whilst travelling for business you can click to join them here through this affiliate link (yes – I get a small thank you for the referral!) You can have a month-by-month subscription for $10 (£6.50) per month and quit at any time!
Events
Usually the action in Grenada is all down South, with Carnival, fishing tournaments and regattas focussed on the opposite side of the island – and this is generally considered a good thing by those of us who prefer our holiday to be without "Steel Drum Thursdays" and our beach time to be a bit quieter! However, coming up in March we have the wonderful St Patrick's Day Festival, which is actually a series of village events in the days leading up to a big finale in the town of Sauteurs on the 17th. Music, cultural entertainment such as the famous Tivoli Drummers (and their wonderful traditional dancers) and local food (perhaps an oil-down cook-off!?) make March a fun and fascinating time to plan your holiday around the North.
March ends with Easter this year, which is a boisterous time on every beach in Grenada, even at Bathway! Locals gather for picnics with family, engaging in the Grenadian activity of Liming. To Lime is to relax, eating and generally enjoying the company of family and friends. We should have some reggae down on the beach, and if we are very lucky the Tivoli Drummers may make an appearance. Sunday evening there will probably be a very loud party when the younger generation takes over with Soca – which has a vigorous, jarring beat – so we will be closed that evening and for Monday! We consider this annual event to be a loud but wonderful time and our guests last year who happened to stay through the whole weekend were particularly entranced with the food booths and the dozens of kites filling the sky as kite season and the competitions are coming up. They were thrilled to be taught traditional kite-making by Grenadian youngsters and were going to take that skill home to their scout group! Although it is 3 days of this unusually busy, exuberant holiday Island-wide – even at our normally deserted Bathway Beach – we are always enchanted by the gospel singing, and if one remembers to get up early they will see full-body immersion Baptisms while the congregation sings on down by the swimming area.
Belmont Estate is having their annual Easter Lunch which is always features a wonderful selection of local dishes served in a buffet style to allow you to taste so many different treats! There is generally live music and a festive atmosphere, and we'll post more information on this event and more on our Facebook page as the time grows near.
As promised, here are some photos from the workboat regatta, what fun!


Workboat Regatta 2013
Photo Credits Left to Right: Laluna, StevieB on flickr.com, Mrs Dr The Ivan on flickr.com
Joe
If you have read our inaugural newsletter out just last month you may have noticed that there was a slight problem with the photo we posted of Joe, described as "at his happiest, with a child snuggling him on his balcony"… Of course, the photo included instead was of Joe alone on the balcony and I would like to reassure our faithful readers that Joe had not eaten said child, but that there was an editorial error and the wrong photo was included! Many apologies for any panic caused, and HERE is the photo of Big Joe and his friend Jennae: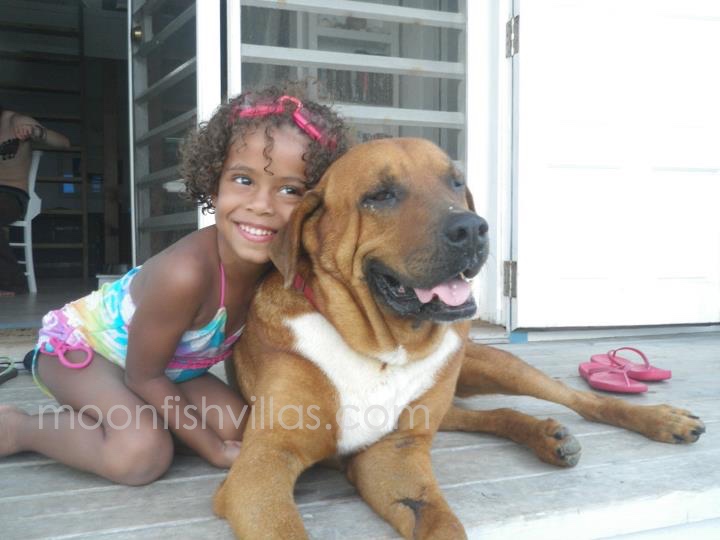 Big Joe and Cuddly Jennae on the balcony
Special Offers: Expired – see current special offers here!
If you've been forwarded this newsletter by a friend and you'd like to sign up please click here, thanks!